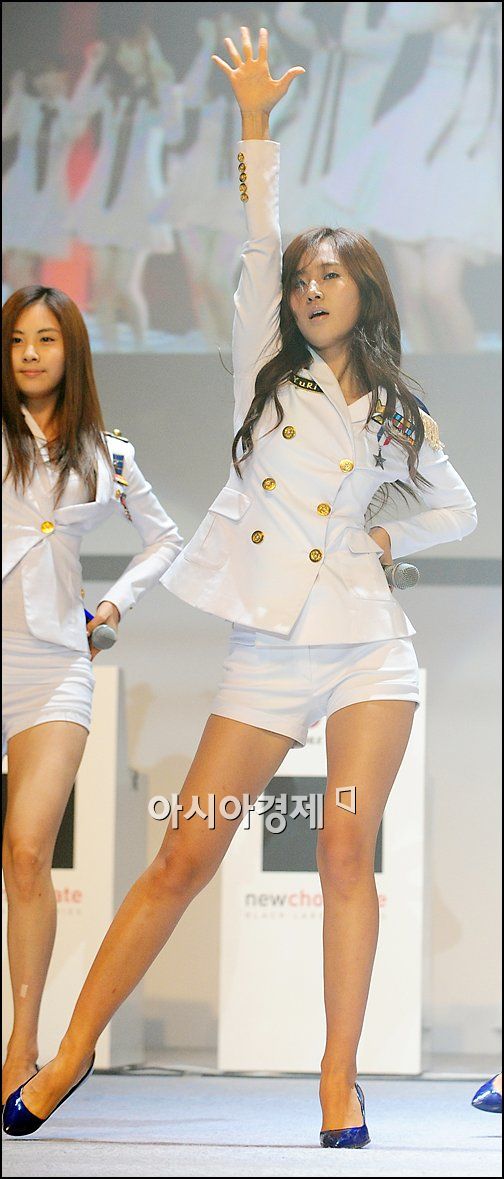 The Korea public's are concerned about their national star "Kim YunA" whether she will be able to grab Gold medal in coming "Vancouver winter Olympic" which to be held on 12th Feb.
In mean time, a survey title "the female celebrity most suitable to be figure-skater" has garnered much attention amongst public.
The 'Monkey 3' music portal site had conducted the survey during 22th till 28th January, the result showed that SNSD's 'Yuri' had been voted as #1.
Yuri had been obtained 578 out of 2182 votes which nearly 26% of total votes, the reason was Yuri has best S-line and possesses yoga like
body
flexibility as well as good dancing ability.
2nd place went to 2NE1 'Park Sandara' with 537 votes (25%) out of total and the 3rd place goes to f(x) 'Sulli' with 362 votes (17%) out of total. Next, fourth went to T-ara 'Jiyeon' who also starred for KBS 'God of study.
Original Korean article:asiae.co.kr
snsdlife@NOW it's Girls' Generation