SNSD Jessica and Yoona tears during the latest broadcast of StarKing !
During the broadcast of StarKing on 6th March,both Jessica and Yoona conveyed love to their parents.
During StarKing challenge, a10 years old little girl "Choi Yubin" (the youngest challenger on that day),talking about how hard her mum had worked for living and burst out tearing. Having the same feeling with the girl, Yoona and Jessica just can not help but also end up tearing.
Yoona said :"Not only me,but all the members due to our busy schedules and stay away from home (as you know SNSD staying together in dorm) ,we seldom meet up with our families" "Especially I'm the type who less likely to express my feelings,so simple word like 'thank you',I could not say it out to my parents.Next time I must learn how to express my feelings to my parent's love".
Jessica tearing up too and expressed her feelings to her parents.
Besides, this Star King episode was the first time the 'idol sisters' Jessica and her sister 'Krystal' participated the recording together and had attracted the attention of viewers.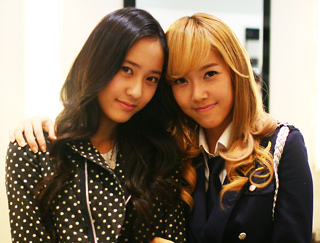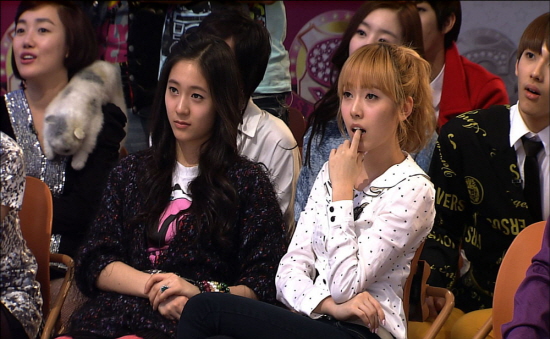 Source: Newsen
Fanstaengoo & snsdlife@snsd-life.blogspot.com
Video
~
Yuri Jessica Yoona Crying
SNSD Jessica + F(x) Krystal Funny Cut
YoonA,Yuri,Jessica (SNSD) - Belly dance Cut