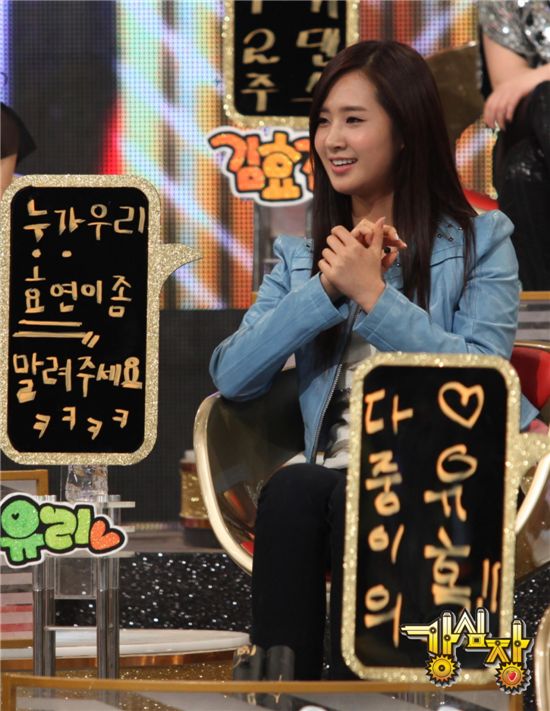 SNSD 'Yuri' conveys her gratitude to BIGBANG 'SeungRi' who also enrolled under same University with Yuri.
Recently, on SBS' StrongHeart' recording, Yuri said:" This year after I've been accepted into University, i really enjoyed the life at there".
Yuri added:" Due to Seung Ri's bright and active
character, so he able to adapt the new environment quickly and make a lot of friends. Also because of I'm same batch with Seung Ri, he had helped me a lot in school life matter ".
and she also shared other interesting story which happened in her school life
This episode will be aired on 25th, 11.05pm.
Source:Sosiz
snsdlife@snsd-life.blogspot.com